Designing a floor plan is an exciting step in your custom home's construction. By designing your floor plan with Manor Homes, you'll build a home that's as unique as you are while meeting all your personal needs and desires. Here are a few tips to consider when designing your custom home floor plan: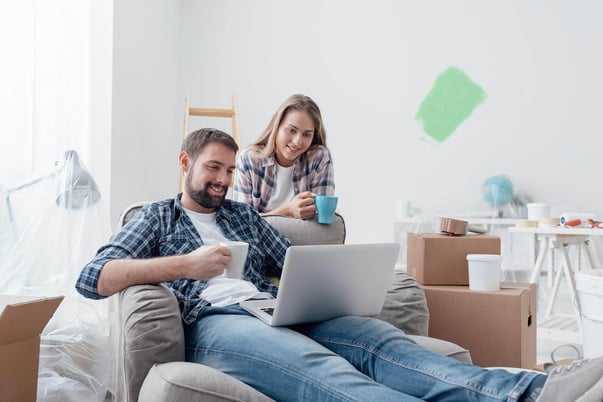 1. Build Spacious
When you build a Manor Modular Home, you have options to make your home feel more spacious without increasing your environmental footprint. A few elements to consider that add a feeling of spaciousness without an increase in your footprint include:
Pitched roof - Pitched roofs come in a variety of shapes and designs, adding an appearance and feel of extra space without increasing your environmental footprint.
Open living spaces - Opening up your living spaces creates a feeling of extensive spaciousness. A common open living space is the "great room," which combines the kitchen, dining room, and living room into a single space, helping the home remain functional and feel quite large, without actually increasing the home's footprint.
Retractable doors - Traditional hinged doors take up space, so adding retractable doors to your custom home makes it feel more spacious. Unlike hinged doors that swing and hang, retractable doors slide open and closed, making your home look and feel bigger without adding to the environmental footprint.
Wide hallways - Hallways that are wider than standard allow extra space for shelves, bookcases, or decorations without impeding on walking space. Leaving wide hallways completely open offers similar effects as open living spaces, making the home look and feel more spacious than homes with more standard sized hallways.
Expanded windows - Adding large windows to your floor plan increases the amount of natural light that enters your home. Lots of natural light makes a home look and feel very spacious without increasing the home's environmental footprint.
Verandahs - A verandah is a covered, outdoor space, such as a covered front porch or patio. A verandah creates a feeling of spaciousness by adding usable floor space that remains protected from weather and the elements. Adding a verandah to your custom home creates a spacious feel without increasing the impact on the environment.
A few simple additions and tweaks to your floor plan help maximise the use of your land. Your home will look and feel spacious but remain harmonious with nature with a relatively minimal environmental impact and footprint.
2. Use a Collection
Manor Homes has crafted four design collections to help you create the floor plan for your dream home. Take a look at our collections, and make notes of the elements you'd like to add to your custom floor plan.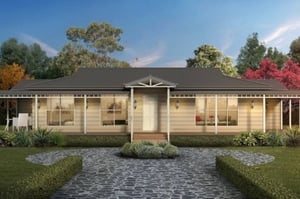 The Mitchell Series - Simple elegance, designed to suit a modern country lifestyle. Inspired by one of our best-selling designs, The Mitchell, this range features the best-of-the-best design elements across a variety of sizes and floor plans. The Mitchell Series is designed to suit a modern-country lifestyle, while still epitomising everything there is to admire about a traditional country home. Boasting wide sweeping verandahs, open-plan living areas and high raked ceiling, this series allows you to make the most of your views, climate and landform; with The Mitchell Series, you can embrace all your land has to offer, whilst still enjoying a modern way of life on the inside. Suitable for large blocks or land.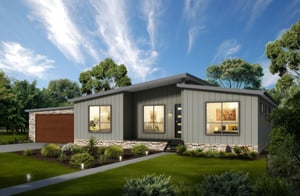 The Vineyard Series - Inspired luxury, designed to suit a sophisticated country lifestyle. Suited to sites in suburban areas or outlying rural properties alike, The Vineyard Series is a collection of large portrait plans that let you live your lifestyle vision wherever you choose. Embracing a more modern approach to country living, this collection features high-pitched split skillion roofs, large bedrooms, spacious living areas and gorgeous alfresco retreats. This luxury collection allows you to sit back and enjoy the serenity, embracing a more modern and sophisticated way of life.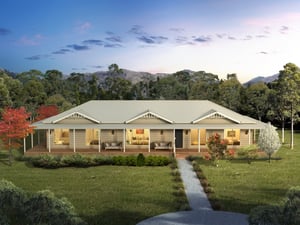 The Oxley Series - A true classic, designed to suit a traditional country lifestyle. Inspired by one of our best-selling designs, The Oxley, this range features the best-of-the-best design variations for this floor plan. The Oxley Series is best suited to a traditional country lifestyle, with wide open spaces, where the complete wrap-around verandah allows you to optimise your view and land from every aspect of your home. Boasting traditional country home design elements, this home will sit in harmony with your land and seamlessly welcomes the outdoors in. The Oxley Series allows you to embrace all your land has to offer, whilst still offering a modern way of life on the inside.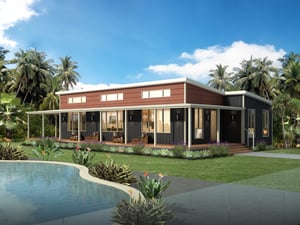 The Coastal Series - Cottage classic, designed to suit a coastal country lifestyle. Country-living is more than just a location, it's a way of life. The Coastal Series allows you to enjoy everything you love about a country-style home and lifestyle, in a picturesque coastal environment. Epitomising everything there is to admire about a traditional country home, The Coastal Series features a cladded & weather board look with a modern-day twist. Enjoy the luxury of open-plan living areas, large bedrooms, high raked ceilings and wide-sweeping verandahs so you can enjoy the brisk sea breeze from the comfort of your own home.
3. Choose Manor
For more than 20 years, Manor homes has built high-quality modular homes, specifically designed for rural and semi-rural areas. We are a family based company that believes in harmony and tranquility, and we want you to live in a home that allows you to embrace your modern country lifestyle while remaining harmonious with nature. We guarantee products that are fast in production, fixed in price, and customisable in design.