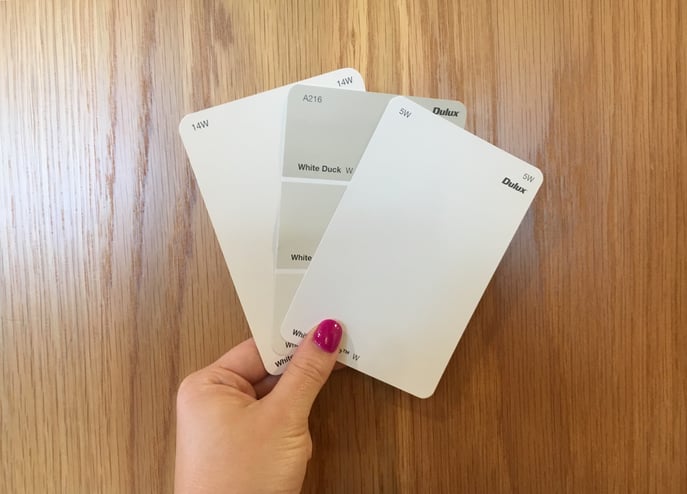 Choosing the right paint colours, flooring types and fixtures is always an exciting part of building a new home. When it comes to painting, there are so many colour variations in white paint. It's important to review the different choices to determine which white paints will fulfill the purpose of each room, as well as add the appropriate type of ambience. We have provided some tips on how to select the perfect white paint that will enhance each room of your new home.
Why use white?
White is a very popular wall colour and for good reason. White walls tend to reflect light, making smaller spaces appear bigger, while also being a good choice for larger areas. The crisp, clean look of certain shades of white can provide an area with a contemporary or modern feel that is popular today. Other shades of white help soften the look in a space, creating a sense of calm and peace that many homeowners are looking for.
Warm Whites vs. Cool Whites
Warm white paint colours help make a room feel more cosy and calm. Warm whites have an earthy undertone created by brown, red or yellow undertones placed in the paint colour. For bedrooms and other areas of the home where you want to feel more calm and relaxed, warm white paint is an excellent candidate.
Cool white paint colours are an ideal choice for areas in the home that receive a significant amount of light. Cool whites typically have a black or blue base that tend to neutralise bright light. For a clean modern look in an area of the home such as the kitchen, a cool white paint colour is an ideal choice.
How to Decide
Before deciding on paint colours, an important thing is to consider the amount of light in a room and the ambience you would like to create. A good tip is to pick up a variety of paint swatches from a hardware store and compare the different shades to find one which will work well in your home.
Interested in country style modular homes? Download your free info pack.