We've all heard those stories from family and friends about what a painful experience building their home was. It was all overwhelming, there were too many choices and options or there were delays and overspends. You can rest assured, because building a modular home is a much simpler, faster process than conventional builds, and consequently, it is more of a pleasure than a pain.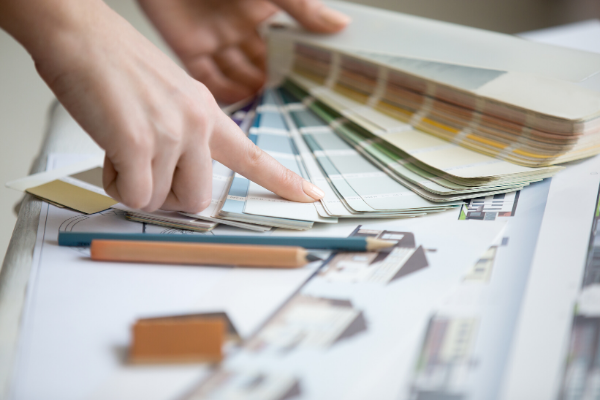 Manor's Modular Homes follow an easy seven step process:
A quick chat: Get a feel for what we can offer and make sure it suits your lifestyle vision.
Personalised discovery meeting:

A Personalised Discovery meeting with our Design Consultant will ensure we understand exactly what you are looking for. This includes lifestyle questions and assessing your land so that we can capitalise on the aspect and views while minimising any risks. This meeting is a signature experience when you partner with Manor Homes.

Design solution – floor plans & styling: Our floor plans, façade and interior design choices will suit those planning a family home, a holiday house, a second dwelling or a downsizer's retreat. We will present three design options based on our Discovery meeting, but all designs can be tailored to suit your requirements. A small initial investment at this stage will get the project started.
PASS Pack – planning & selections: We now move towards site inspection and authority approvals. We make it easy for you by taking care of the detail. You will also meet with our Selections Consultant to choose from a wide range of premium finishes, colour schemes, fixtures and fittings.
Building contract: Once your finance is in place and council approval obtained, we can finalise the contract, locking in your fixed price and timing so you can plan your move with certainty and confidence.
Construction, handover & move in: Now it happens quickly, usually only 12 weeks before you move in. From here, it is a smooth continual process, where your home is built in our secure premises. Your home will be transported to your land and any finishing touches will be made on-site before the final inspections. Move in – two little words, but so much more!
Customer care: Our care about you and your home doesn't end when you move in. We will seek your feedback, undertake periodic check-ups and carry out any maintenance required to ensure we have delivered on your lifestyle vision.
Are you interested in building a quality modular home quickly and minus the fuss? Contact us today to start the process of making your dream home a reality in just seven easy steps.
.