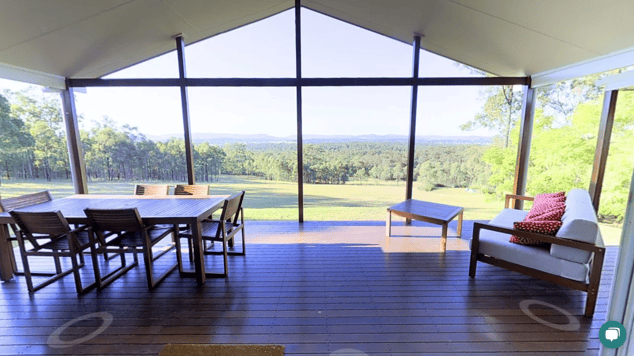 Those of you who have considered doing modular building for a new home may need some help on finding the best value on inclusions and options. What things do you really need vs. things you would like to have?
To find the answer to this, you need to work with an experienced modular builder. Before you do, you may have several builders in mind and need to find which one offers value on the features you want most. It's best to look at the basics first and see which modular builder can give you the best value.
Take a look at what modular homes offer you in practicality and luxury.
Quality Insulation
Despite modular homes using recycled materials with durability and energy efficiency, you'll still want to consider quality insulation to enhance energy savings. One of the basics to consider first is what type of insulation you'll use. Many modular building experts note structural insulated panels are one of the best choices because it provides double insulation compared to other choices. This type of insulation isn't new, but it's proven to lower heating and cooling costs by half.

Energy-Efficient Windows
Another basic you shouldn't go without is finding windows for your modular home that look stylish and lower energy bills. Vinyl windows are a popular option because of their durability and efficiency, though vinyl insulated windows are a more protective variation. Aluminum and wood-clad are also common. Equally important is to find windows bringing in natural light and blocking the sun for UV ray protection. This sometimes means large feature windows or glass sun rooms if you want amazing views in a country style floor plan.
Adding a Tall Ceiling
One of the "nice-to-haves" that can bring extra value to your modular home is constructing tall ceilings. Otherwise known as vaulted ceilings, you can make this possible in selected rooms, including your kitchen. If you entertain often in your home, these help in bringing a more spacious feel to any part of the house. In a modular home, you'll get this designed in advance so it's ready to go when moving your home to any location. During a time when you want to sell your modular home, vaulted ceilings frequently add more to the house's value.
Custom Fireplaces
Don't think you can't add a large fireplace in your modular home. These aren't manufactured or mobile homes where it's not usually possible to add fireplaces. You can add anything, and a fireplace is going to add even more value to your home's appraisal. When building a chimney for your modular fireplace, it can occur at the factory or on-site. These can become customised as well with either an interior chimney, or an exterior wall chimney. Statistics still show many buyers are willing to pay more for a home if it has a fireplace.
A Two-Story Home
Many mistakenly think modular homes can't have a second story. This isn't true, and you can easily add another floor without design challenges. During the manufacturing process, you can add or remove certain aspects to your floor plan, making a modular home essentially like a piece of clay for design. Traditionally-built homes usually give you a floor plan you can't alter once it's built. With a modular home, you can even add a second floor later and be able to build it within a short time compared to other construction methods. While certain caveats apply to a second floor based on the house's dimensions, it's an example in how unlimited modular floor plans are.
Visit us at Manor Group and discover all the possibilities of modular building.