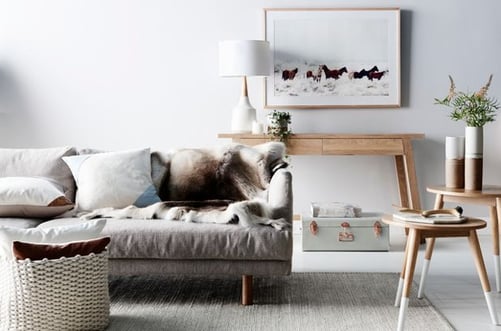 Here's our pick of the
top 5 interior design styles for 2018!
Now we all know interior design can get personal, with our preferences reflected in the way we choose to decorate our homes. Although, just like needing a change of pace, occasionally our interior decorations get a little stale as we look to turn over a new leaf. Or… perhaps we're building or moving to a new home and need some inspo! If you are looking to freshen up your interior with one of the top five interior design styles of 2018, you've come to the right place. Here are a few trending themes to consider.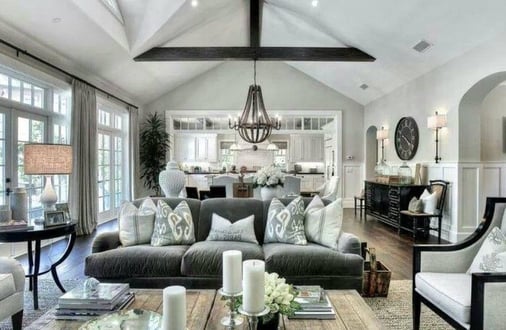 1. Country Charm –
Nothing says cosy like a cute country style home. The cosy country look is all about raw materials and handmade personal touches. A country home traditionally embraces a warm and inviting feel, offering many a place to gather with friends and family, sit down, and kick your boots off. When trying to infuse your interior with this decorating style remember that open spaces with lots of seating can be inviting. Think about adding a large, hand hewn or intricately carved dining table with lots of seating to emphasize the country feel. Country homes also tend to use more raw, natural materials. Accessorise with undyed linens, hand-made pillows, leather, and raw wood accents to add that handmade touch. If this is your style, check out the specialist of country.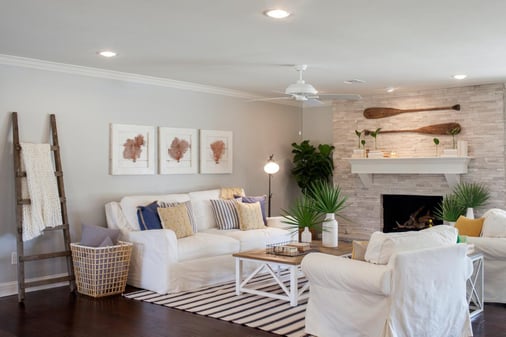 Who wouldn't want to bring the elegance and effortlessness of the sea into their daily lives? That's what beach style interior design is all about. Neutral-tones like white and beige, accented by calming blues and greens reminiscent of the ocean waters and beach skyline keep coastal style fresh and crisp. White wood interiors are a signature of the coastal look and a secret weapon when you are trying to add more light to a room, as they reflect light well and add openness to a space. Nautical stripes of navy and white on accents and accessories can also aid in bringing this breezy beach look to fruition.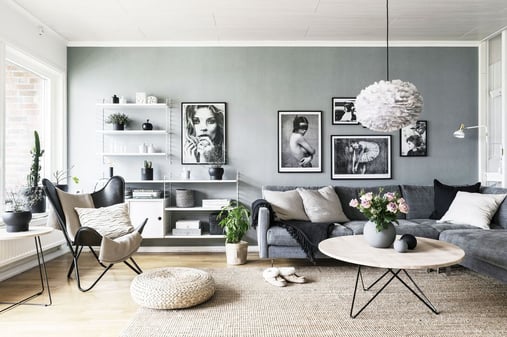 3. Modern Minimalist Chic –
If you like simple lines, practical furniture, and clutter-free surfaces, a minimalist interior design style could be right up your alley. Clean, straight lines coupled with practicality and functionality are key for a minimalist design style. For a quick and easy way to infuse modern flair into your interior space, simply clear off all flat surfaces in the room and remove any rounded objects. Squared off furniture or items that have multiple uses and can up the functionality of a space are also easy ways to imbue a space with a
modern look
.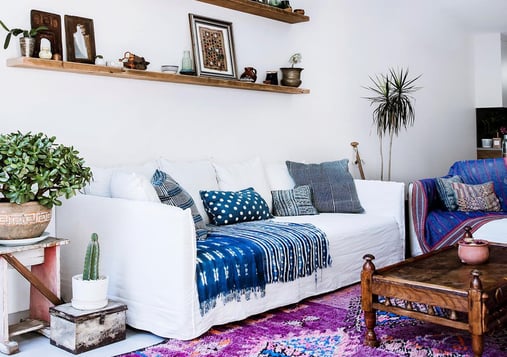 On the opposite end of the scale we have the eclectic style. This interior design style laughs in the face of minimalist cleanliness and espouses a come one, come all take on décor. The trick with balancing the eclectic look is to never have too much of anything. If you already have a lot of clean modern looking pieces, accent them with some antiques and exotic accessories from around the world. Think of your house as one giant curio cabinet, in which you can put all the fun items you enjoy from any part of your life, from techy to traditional. Try mismatched chairs or a coordinated but unique set of throw pillows to easily add a cute eclectic flair. Pictures framed in mismatching frames and hung asymmetrically can also add to the quirky eclectic style of a room.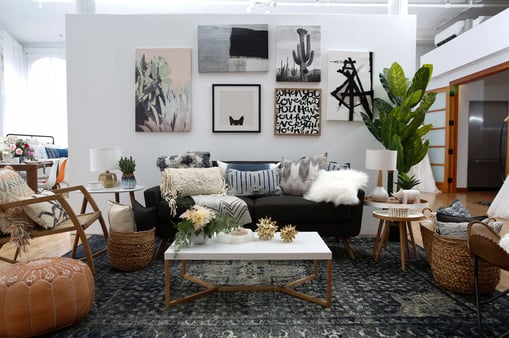 Eclectic style's more laid-back cousin, bohemian interior design incorporates the comfort of coastal design, vintage flair, and an eclectic all-inclusive attitude towards accessorising. A mix of well-lit spaces and comfortable textures combined with bright colours and intricate patterns are the most classic features of bohemian design. Try pairing a bright patterned rug with a classy crystal chandelier and white walls, or add comfortable vintage seating and art from a local artist to bring boho flair to your living space.
Whether you're looking to add vigor to the space you live in now, or are putting the finishing touches on a new home, these quick decorating tips can help you add just the right style to your domicile! Planning to build a new home? Manor Homes specialise in country living, with a dedicated design team to partner with you to bring your country lifestyle vision to life. To see more of our design, download the info pack below.