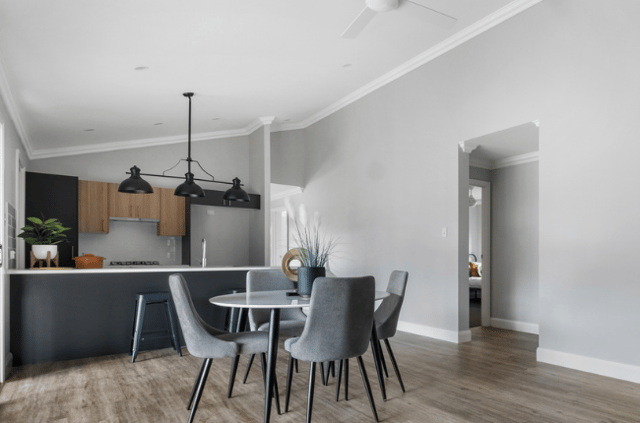 It is the age old question that comes about with big ticket items you own. Do you fix the existing car, outdoor deck, or couch, or do you begin again and buy something new? It is the same with your home. Do you try to find a house already on the market, that has everything you want and need, or do you start from scratch? Here is why we think you should consider the latter and build with Manor Homes.
Designed for you
When you build your own home you can include anything and everything you have ever wanted. You can be fussy about the amount of rooms, have inbuilt shelving, mix and match all the greatest design ideas you have considered. You can make your house perfectly custom designed for you. Don't go through the drama and hassle of extending. If this year has taught us anything, working and learning from home may be required again in the future, so it is worth being prepared and allocating a space and functionality for this.
All the latest and greatest
As always with getting the newest product, you can have all the latest innovations and updates for all aspects of your home. Choose from the latest trends, newest materials and finishes. Know that if you choose high quality elements now, that they will stand the test of time.
BAL
This is also true of the BAL (Bushfire Attack Level) ratings. All new homes have to be built to the required standards in Bushfire Prone Areas, which not all existing homes will have. Building with the latest bushfire preventative measures means you will be physically safer and that is good for your peace of mind too.
Warranty
With a new home also comes the warranties on the products and the home itself. If you purchase an existing home, you do not know how long the inbuilt appliances will last and they will not have the benefit of the latest designs and functionality.
Easy process
Why not build, when the process can be so simple and fast? A Manor Homes build takes only twelve weeks, much speedier than a traditional home, so you can be in your new house sooner without scrimping on quality.
Start planning your dream home today. Make an appointment with Manor Homes. We look forward to making your dream a reality.