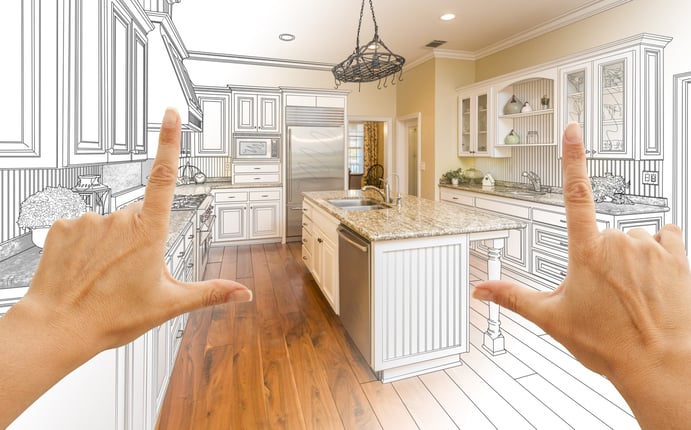 So you're evaluating your options when it comes to building vs. buying...
Chances are you've spent the last few months searching for your dream family home, only to realise the market is too expensive, you can't find exactly what you're looking for or the location just isn't quite right. With the ever-rising property values in NSW, this is becoming a common reality for young families. You want the space to grow, without compromising on the environment in which you nurture your family – we get it.
First things first...
Determine whether the seemingly appealing option of building a new home, outweighs the problems you are currently facing. To do this, you need to carefully evaluate your needs and priorities; what are you willing to compromise on and what is a must in this equation? Remember, problem solving is all about new horizons. Perhaps plan A isn't feasible, but there may be a perfectly viable plan B waiting for you just around the corner.
Now you've got your priorities set...
Evaluate some of the pros and cons of building a new home vs. buying an existing home. While there is much to be said about the benefits of buying an existing home, there is also several key benefits to consider when building a new home. Firstly, there is the financial side of things… you only pay stamp duty on the land, contrary to buying where you also pay stamp duty on the house. In addition, building is usually considered the cheaper option; according to Canstar statistics, it is proven to be cheaper to build in Sydney, Melbourne, Brisbane, Adelaide and is commonly known in most rural areas.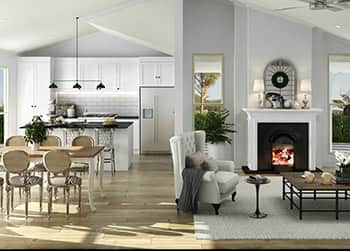 Secondly, you are free to design your new home exactly how you would like it to be. There is no renovations required, or compromising on bedroom sizes, bathroom layouts or outdoor living spaces. You can craft your little slice of life to suit your every need. Building is often considered to be the project of a lifetime, providing a sense of achievement and ownership, not to mention the ability to get creative with colours, selections and appliances. Everything brand new, never been used.
New homes are known to be more energy efficient, environmentally friendly and generally there are no hidden nasties. Your new home will come with industry standard Home Owners Warranty, so you can rest easy knowing your home is covered under the guidelines of your builder. And let's not forget the all improve factor of this home being NEW; a blank canvas for your family to fill with memories of your own.
Photo Credit: Manor Homes
Now, there are a few key cons to consider here...
The first being the time & effort required to build a new home. It is commonly known that building can take as long as 6 – 12months (or more), where a move in date after buying an existing home can be as little as 30 days post settlement. It's important to factor in the cost of living here, as well as the time required for inspections & offers. And… while some love the challenge and craftsmanship of building, others are deterred by this, making building far less competitive. It's also important to watch costs, as most builders do not offer fixed prices, without careful financial management your build could blow out on budget. The final key factor being location, available land in city areas is usually very scarce, which means new builds are pushed to less developed areas. This usually means less gardens, less infrastructure, less established neighbourhoods.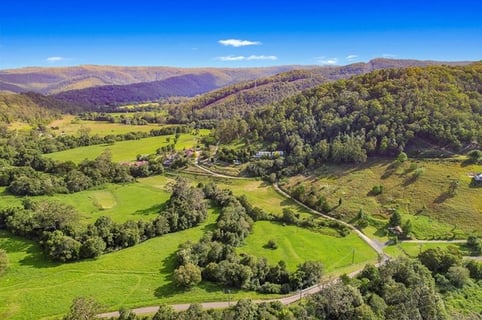 Now with any good argument comes the confusion to know which side is right for you?
We spoke earlier about new horizons; The good news is, for a number of the cons presented in this article there is a clear-cut solution that may very well be your plan B. More and more we're seeing families opt for a 'tree-change', that-being the conscious decision to not just move to the out-skirts of town on a small block with potentially less space than you started out, rather consider a more rural area where you'll have more space, less competition and potentially a cheaper build.
As well as this, check out modular building. A Modular build will help ease to burden of time as they generally build the homes much faster due to their innovative build process, PLUS they're costs are fixed so you can have piece of mind that your budget won't suffer.
Creating the haven you've always wanted could be closer than you think, check out Manor Homes for design ideas, competitive inclusions and case studies.
Yarramalong Valley - Central Coast