There is no time like the present to build your dream home, especially with the opportunity to use the recently announced HomeBuilder Grant. If you are eligible, you can use the grant for a new build, substantial renovation or knockdown rebuild. Furthermore, if you build with Manor Homes, you will have all the benefits of a modular build, specifically the efficient and fast factory construction. This is particularly important because the grant has a specific timeline that needs to be followed for applicants to be eligible. You will need to reserve your spot quickly with Manor Homes as the speedy modular build will be in even higher demand with this grant available. Here is an outline HomeBuilder; the general eligibility requirements; the specifications for various types of builds; and the benefits of building a modular home.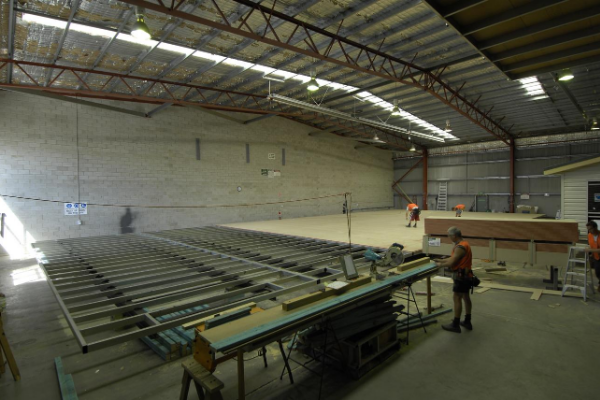 What is the HomeBuilder Grant?
The Federal Government has organised the HomeBuilder grant in response to the coronavirus crisis. They hope that it will assist the construction industry in bouncing back. HomeBuilder gives eligible Australians $25,000 to go towards building their new home. With all that is happening in the world at the moment, it is the perfect time to build. Perhaps you have realised you are able to work from home more often and can move somewhere more remote, such as the beach or countryside. Make the move to a more comfortable lifestyle. For those who have been affected financially, you may also want to take advantage of this grant to ensure you can still build the home you have always wanted.
Another benefit of the grant is that because HomeBuilder is 'tax free' money (that is, you don't pay tax on it). It is actually worth the equivalent of up to $40 000 of taxable income, depending on your income tax rate. That is a huge saving! Imagine what wonderful extras you could include in your home with the extra funds: the kitchen and bathroom of your dreams, a covered verandah, underfloor heating, an extra room or powder room? The possibilities are endless. Don't miss out on your opportunity to access this grant.
Eligibility Factors
There are a number of eligibility requirements to secure HomeBuilder. You must be an Australian citizen and your taxable income must be $125 000 or less if you are an individual, or your combined taxable income must be $200 000 or less if you are applying for the grant as a couple. It is also important to note that the grant is also time sensitive. You will need to sign your building contract before December 31, 2020 and commence the build within three months of signing the contract. Luckily, Manor Homes can build quality homes quickly and efficiently and can provide you with the certainty that we will meet the scheme's deadlines. Because our modular homes are primarily built in a factory setting, it can take a speedy 12 weeks to complete. This is much quicker than a traditional build and frees up more time for other parts of the building process to be organised.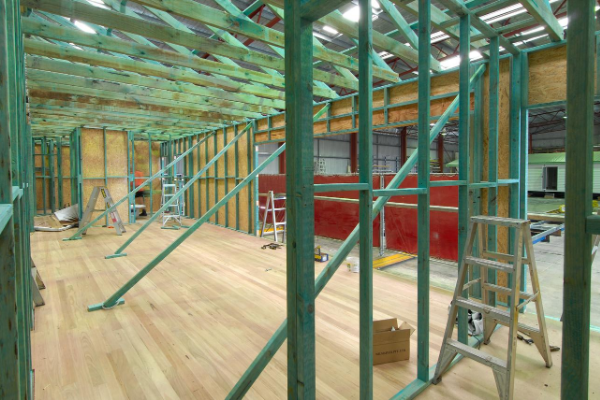 New Builds
If you would like to use the grant for a new build, the land and new home collectively cannot be worth more than $750 000 for you to be eligible. The new build also needs to be your principal place of residence. It cannot be an investment property, holiday home or independent unit.
Knockdown Rebuilds
If your land is worth more than the $750 000 cap for a new build, you could consider doing a knockdown rebuild. The cap for this is $1.5 million. The advantage of building with Manor Homes in this instance is obvious. Due to the modular home being built in a factory setting, the new build is able to commence at the same time as the knockdown of the existing house. This means that you will be displaced for a shorter period of time (only 6 - 8 weeks) and will also save money on renting in the meantime.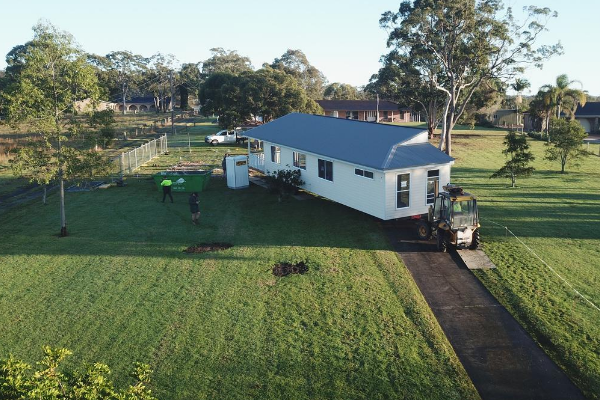 Time on Your Side
You will have time on your side if you build with Manor Homes as our modular builds are speedy and efficient. Our streamlined process makes the whole operation less stressful for clients and the fact that the majority of the construction takes place in a factory means we are not slowed by weather conditions like with a traditional build.
Naturally, the speedy building process and high quality modular homes means that Manor Homes are in high demand, particularly with the announcement of the recent grant. Consequently, if you would like to take advantage of HomeBuilder and get started with a Manor Homes build, we suggest that you contact us as soon as possible to ensure you are not disappointed. It is also ideal to move quickly to avoid rushing to begin the construction process at the last minute.
Contact Us
Don't miss out on this amazing opportunity to add extras to your dream home. Get in contact with our sales team at Manor Homes today and organise a no obligation, no cost appointment. We look forward to assisting you in making the most of this opportunity and fulfilling your home building dream.